Karen Ashley
Bill Melugin, the national correspondent for Fox News, reported on what's happening on the ground in Texas.
"Law enforcement source on the ground at the bridge this morning just sent me this video showing the situation there," Melugin said.
"I'm told a large majority of the migrants are Haitians and more are crossing into the US and arriving at the bridge by the minute," he added.
First of all, I'd like to remind everyone where Haiti is on the world map, in respect to the United States.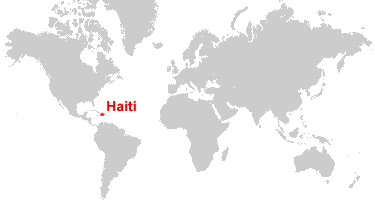 You want us to believe that they all just walked over to Texas? Perhaps everyone just hopped on some boats in the process?
A ground source with law enforcement sent a video of the current migrant situation under the bridge in Texas and informed others that Haitian migrants make up the majority of the people there. The numbers of people arriving at the US are increasing by the minute.
Migrants are not required to take the COVID-19 vaccination, all while our homeless crisis worsens by the day, our own veterans end up on the streets and have low-quality care after fighting for American freedoms, and American citizens are facing mask and vaccine mandates.
I think that the people who voted for Biden should be the ones footing the bill for these migrants. You want to be virtuous? Have at it! Just make sure our country doesn't deplete in the process… oh, wait.
This is Joe Biden's fault.

This is Kamala Harris's fault.

This is…barbaric.#BidenBorderCrisis https://t.co/TU2j2hxSmX

— Ted Cruz (@tedcruz) September 16, 2021