Jennie
You guys are NOT going to believe this!
Remember the horrific school shooting at Marjory Stoneman Douglas High School in Parkland, Florida back in 2018? As you recall, four deputies with the Broward County Sheriff's Office were let go for "neglect of duty." They hid and delayed entering the building as 17 people were murdered.
Now one of these pathetic cowards, Sergeant Brian Miller, has been reinstated with full back pay, union sources told The Miami Herald.
Miller was reinstated thanks to the Broward Sheriff Office's Deputies Association, the union that represents the officers. After he was fired, Miller challenged his termination and the union backed him up. The union announced Wednesday that an arbitration hearing found "BSO violated Sgt. Brian Miller's constitutional due process rights and improperly terminated him."

A sheriff's offices internal investigation determined Miller, along with deputies Edward Eason, Scot Peterson, and Joshua Stambaugh all failed in their duties to protect citizens and were all terminated.

The Marjory Stoneman Douglas Public Safety Commission said in its investigative report of the shootings that Miller was the supervisor on the scene, but hid behind his police car without radioing in for 10 minutes as shots were fired inside the school.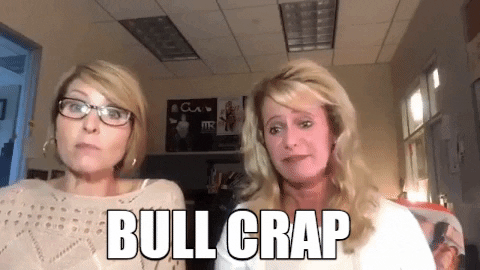 What is the basis for reinstating Miller?
According to the Sun-Sentinel,
An arbitrator has dismissed the case against Brian Miller. According to a statement from the union that represents deputies and sergeants, the arbitrator found that the Broward County Sheriff's Office violated Miller's due process rights when Sheriff Gregory Tony terminated him long after state law allowed it.

Miller was fired in June, 16 months after former student Nikolas Cruz killed 17 people and wounded 17 more with an AR-15 rifle on Feb. 14, 2018.
So, he was hired back because of a technicality. Sorry, but who gives a rip about this guy's "due process rights"? What about the rights of those kids in the school to be protected by those who swore to serve and protect?
The General Counsel for the sheriff's office stood by their termination of Miller.

"The arbitrator ruled on the case without conducting any evidentiary hearing whatsoever and without taking the testimony of a single witness. The decision was based upon a technicality that we believe was wrongly decided. The arbitrator ruled on a procedural issue that BSO allegedly took too long to conduct the investigation, which is the exact opposite finding of an arbitrator that addressed this same issue in an earlier case. The Broward Sheriff's Office is exploring all legal options to address this erroneous decision."

In a statement released by the Broward Sheriff's Office released the following statement:

"The arbitrator did not address the conduct of Sergeant Miller on the day children and adults were massacred at Marjory Stoneman Douglas High School while he stood by. Nowhere in the decision is he vindicated for his lack of action on that day."

This is an absolute travesty of justice.
Miller clearly has no shame. He should be embarrassed and ashamed of his lack of action and cowardice. He should have accepted his termination as rightly deserved and found another line of work.
The people of Broward County are less safe, not more, now that Miller has been reinstated.
It's a real shame that the union would defend such cowardice. Miller gives all the good, courageous cops a bad name. What officer would want to serve alongside such a coward? How could you trust him to have your back?
Kyle Kashuv was a student at Marjory Stoneman in 2018. He has some things to say about this decision.
This is Coward Sergeant Brian Miller:

Didn't go inside when he heard 4 shots

Hid behind his car

Didn't radio anyone for 10 entire minutes

Did nothing when my peers were murdered

And now after being rightfully fired was awarded 140k and reinstatedhttps://t.co/31uVqrjeHh

— Kyle Kashuv (@KyleKashuv) May 14, 2020