Jennie
Colorado restaurant C&C Coffee and Kitchen, in defiance of state orders, decided to open for Mother's Day. Colorado has still limited restaurants to takeout and delivery.
The opening was a smashing success.  There was a line out the door and down the street. Inside, it was a packed house.
Looks like lots of people in Colorado have had enough of panic porn and decided to make rational decisions about risk for themselves. Happy Mother's Day! https://t.co/284K70K3wp

— Alex Berenson (@AlexBerenson) May 10, 2020
Whether the government, CDC, Anthony Fauci, or Governors Polis, Cuomo or Prickster like it, a large part of the American people are done staying home. Done.
There is only so long a free people will stay home.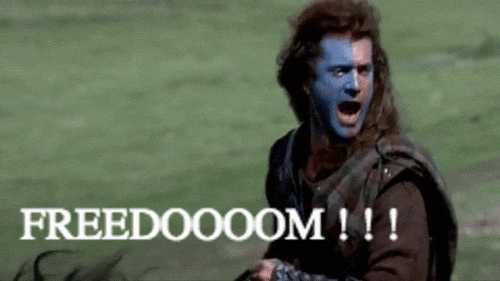 Predictably, people on Twitter are LOSING THEIR MINDS and hysterically overreacting. I swear, these people belong in communist China, not America.
If you actually care about your mother's safety you wouldn't do this… #MothersDay https://t.co/vvVxagl0hU

— Jason Johnson (@DrJasonJohnson) May 10, 2020
The people who went to Castle Rock today and didn't wear masks or follow social distancing rules 100% know they will get people sick. If they infect anyone who dies, they should be charged with MANSLAUGHTER! No one is above the law- not even Trump supporters! https://t.co/uWoQg0XHKI

— (((DeanObeidallah))) (@DeanObeidallah) May 10, 2020
Manslaughter? Seriously? Get. A. Grip.
@GovofCO would it be possible to get a statement/address on the lack of physical distancing seen in Castle Rock, Colorado today? This is happening more & more—we definitely need your continued guidance on best practices for COVID-19. Thank you. #copolitics @jaredpolis

— Trish Zornio (@trish_zornio) May 10, 2020
Please Governor, tell these stupid minions how to live their day to day life.
These people are unreal. If you are scared, and don't want to go to this restaurant, then don't go. The people who went decided it is worth the risk of catching the virus. They know that if they catch coronavirus, there is over 99% chance they survive.
I'll admit that, personally, going to a crowded restaurant like this would be over my current level of risk tolerance. It's not logical, but more emotional. It is also based on the fact that I have two high-risk, elderly parents.
C&C Coffee and Kitchen gathered more than just Twitter attention. The Hill also reported on the tsk tsk of the people and the restaurant.
Videos picking up traction on Twitter on Sunday show the local restaurant, C&C Coffee and Kitchen, loaded with customers, many of whom could be seen not wearing a mask, as recommended by government and health officials, or adhering to social distancing guidelines.

In a live Facebook video documenting the large turnout on Sunday, April Arellano, who The Denver Post identifies as the owner of the establishment, could be heard saying: "I'm sure a lot of people are wondering like what the turnout ended up being."

"This," she says as she pans the camera around a room of packed tables, "and then a line down the street."

"So much for some of those people saying nobody would show up," Arellano, who does not wear a mask in the video added, smiling. "And our patio's full too. Thank you, thank you, thank you so much for this support guys. I gotta get back to work. Have a great day."
The restaurant owners are running the risk of jail time or a $1,000 fine. The fine is worth it. Heck, jail time is also probably worth it. Look at how much Texas salon owner Shelly Luther raised as a result of her courage.
This has gone on long enough. Remember 15 days to slow the spread? Seems like a lifetime ago. The facts and data about this virus do not support destroying the economy and, therefore, people's lives.
Good on C&C Coffee and Kitchen. They are patriots.
h/t: Twitchy.com